Welcome to Lawn Care Sucks.com! Hang out and watch some of our lawn business videos. You can learn more about the site below.
What is This Site About?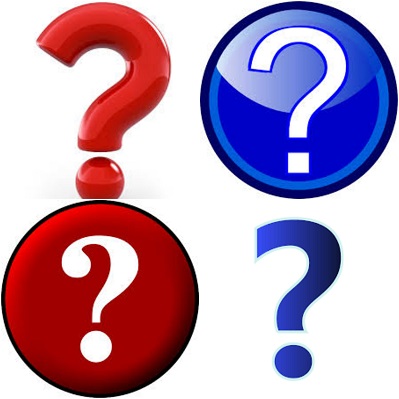 This site is dedicated to all facets of running a lawn service or landscape company Whether you are a novice or a long term pro, we will have some advice that will help you with your landscaping business.
What Advice Do You Have on Getting More Customers?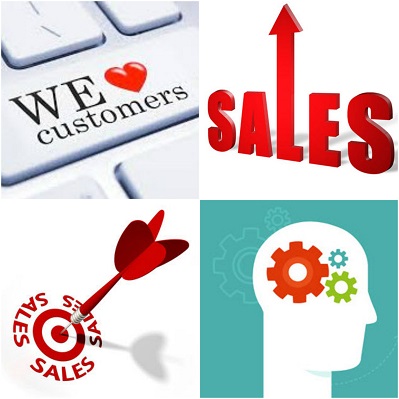 We are not against any form of landscaping advertising, but we do believe that lawn care flyers and the yellow pages are an outdated form of lawn care marketing. In 2017 the best way to grow your landscaping service is online using Facebook, SEO, Foursquare and other internet properties. We believe that using the right business plan and equipment will lead to higher revenues.
How Much Money Does One Need to Start a Lawn Care Business?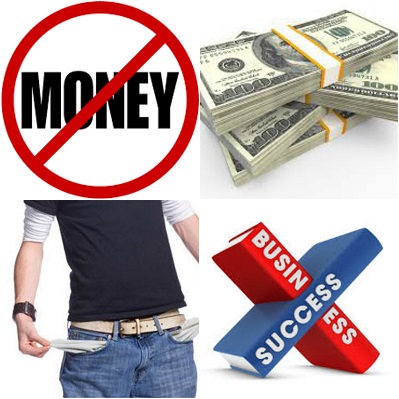 Even if you are starting a company with no money, you can still start an inexpensive website with a mission statement and put it on your business cards. You can buy your equipment on Craigslist, manage your cash flow and insurance using software and employ creative marketing ideas.
How Much Should You Charge to Mow a Lawn For Someone?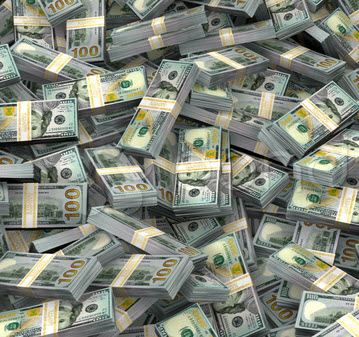 1. If you are thinking about mowing lawns for extra cash, it is better to know how much you should charge your clients so that you are earning a decent amount of money for the services that you are providing to them without overcharging them by mistake.
2 .On average, you should expect to receive a total of $40 for each lawn you mow. However, the cost will vary.
3. You may be able to earn extra cash when mowing larger lawns.
4. If one of your clients has a lot of work that needs to get done on the lawn, you can always end up earning additional cash for providing those services to help them enhance the look of their lawn and keep it looking neat.
How Much Does It Costs To Start A Lawn Care Business?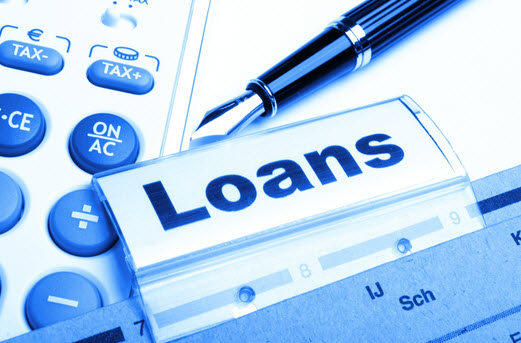 Lawn care is a profitable business that is quite popular across the country.
People need their lawns maintained and special treatments for weeds and bugs.
A lawn care business is considered a consumable since it has a reoccurring product usage.
The business is scalable since you can always start small by offering one service such as mowing lawns and expand to include other services such as new sod installation, landscaping services, tree trimming, gardening, and weeding.
The start-up cost of a lawn care business can range from $500 for a one-person shop up to $100,000 if you decide to purchase an established business.
Mowing Lawns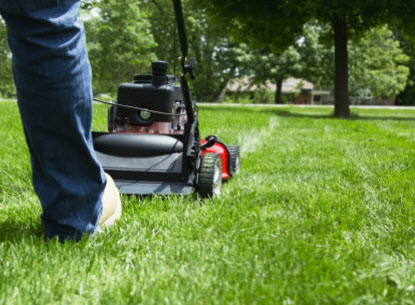 When starting a lawn mowing business it will depend on which state you are in if you require a license.
For example, in California you will not need to jump through a bunch of hoops or fill in a lot of paperwork.
However, you will need to go down to your local city hall and find out what is required.
In most California cities is is a simple matter of obtaining a business license for less than $100.
You will also need to become familiar with any of the plant and animal species that are protected under the California state law.
There are also regulations that require you to have a newer, environmentally friendly lawnmower.
How Much Do Lawn Care Companies Earn?
A lawn care company is going to provide an assortment of services and each one will bring in a certain amount of profit.
In the end, the business owner has to sit down and determine what the expenses are and how much the business is bringing in on a yearly basis.
Based on historical patterns, lawn care companies end up earning an average of $!60,000 but this number can end up going much higher based on the area's demand.
All of these variables play a role in what the company is able to bring in at the end of the year.
Insurance For A Lawn Care Business
Running a lawn care business is going to include a variety of responsibilities including insurance.
It's important to sign up for insurance as soon as possible to protect your assets and stay protected from potential liabilities.
This is a must for any business in the industry.
For those who are going to be looking for insurance, the first question will involve price.
In general, it is going to depend on the size of the business, where it is running, and how many professionals are working for the company.
After these details are assessed, the plan can sit between $400-$700 per year.
Landscaping License
You will need to check with your local city hall to determine exactly what you need to start up your own landscaping business.
In most cases you will be required to purchase a yearly business license but the cost should be quite minimal.
If you are selling anything then you may also need a sellers license.
Of course, there may also be other requirements for you to meet if you are working with hazardous chemicals and sprays.
Starting up a landscaping business is a great idea for anyone who wants to start up their own business with very little cash outlay.
Getting Certified For Lawn Care
While lawn care professionals pop up everywhere, it's important to gain the appropriate credentials as soon as possible.
This can become a gateway towards growth, prosperity, and the ability to distinguish your business from the rest.
It is also a good way to understand modern methods and what's legal in the area.
For those who are hoping to get certified, it is going to start with The National Association of Landscape Professionals and its test.
This has to be written once you are ready to become a certified professional.
All of these tests can be taken at a local testing center.
How Much Do Landscapers Charge Per Hour?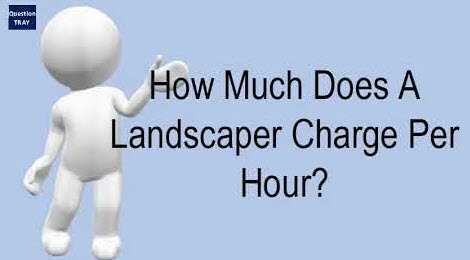 The hourly rate is an important question that pops up when it comes to any lawn care service and that includes professional landscapers.
In general, the hourly rate is going to be set based on competition in the area and how long the business has been operating.
This can help determine what is good and what is not.
In general, a landscaper is going to set an hourly rate between $45-$75 depending on their experience.
Over time, the hourly rate is going to rise especially in areas where the landscaper is working year-round and has to handle a lot of work.
What Kind of Insurance do I need for a lawn care business?
If you want to run a lawn care business, you will need to have general liability insurance for landscaping.
This will cover the cost of any repairs, damages or legal fees that you may be liable for if something goes wrong.
If you employ anyone, then you will need Worker Compensation coverage as well.
You might also want to have Business Property coverage, to protect you in the event that the equipment that you rely on to run your business gets damaged or stolen.
Do your research and shop around to try to get all of that cover in one place.
Responsibilities Of A Landscaper
A landscaper is going to have a number of responsibilities when it comes to the job at hand.
Each client is going to want something unique and will mention this during the initial consultation.
A quality professional is going to be able to customize the solution and make sure the landscape looks as good as it is supposed to be.
The responsibilities can include:
Pruning
Mowing
Edging
Planting (Shrubs, Plants, Trees, Flowers)
Fertilizing
Watering
Trimming
And More

Landscapers have a wide set of skills that make sure all landscaping needs are handled by one professional.
This keeps things simple for clients.
Cost Of Starting A Landscaping Business
A landscaping business comes with many perks and is always in demand but it's important to understand the underlying costs associated with it.
Those who are going to be jumping into this line of work will need to recognize how those expenses are going to add up.
One of the most important expenses will be the initial startup cost.
It is going to depend on a number of things including experience and suppliers but for most business owners, the cost is going to end up somewhere in the $5,000-$10,000.
However, some go the extra mile and invest more into advanced tools.
How Much Does A Lawn Care Business Owner Make?
A lawn care business is going to be reliant on a multitude of factors including demand, quality of work, and experience.
All of these details are going to come together to shape a business owner's salary.
In general, a lawn care business owner is going to take home an average of $59,000 per year.
However, many lawn care business owners end up making six figures as their demand rises in the area.
This isn't going to happen overnight but some of the most well-established businesses tend to cross this mark at one point or another.
It's important to keep this in mind.
Services Provided By Landscapers
As a homeowner, I always want my compound to look exquisite.
One of the ways to do this is to hire a landscaper.
The landscaper provides various services.
They are key to ensuring that I know what is suitable for my compound.
My landscaper informs me of the best way to take care of my lawn, how to control weeds on the lawn, when to do re-seeding so as to ensure the lawn looks perfect, and how to spot grass that may be infected.
I also trust the landscaper to tell me the flowers and plants that are compatible with the features of my compound.
Landscaping Degree
A career as a landscaper is an excellent option for anyone who is considering a hands-on type of employment that does not need advanced education.
However, if you are working with chemicals you will need to pass whatever state tests are required.
You may want to also take a few night school courses on plants, lawn care, pruning, and so forth.
There are many advantages to pursuing a landscaping career.
For example, it is an excellent opportunity for hands-on training and work, you get to work outdoors, there is an expected 12% job growth, and the job requires very little education.
How Much Money Does a Landscaping Company Make Each Year?
Thinking about starting a landscaping company of your own?
If you enjoy completing different types of landscaping services, starting your own company could be like a dream come true.
However, before getting started, you may be curious to know how much money these types of companies are currently bringing in.
Although not all landscaping companies are going to earn the same amount of money, most landscaping companies are earning around $55,000 per year.
There are ways to earn more than this on a yearly basis.
For example, you could learn additional landscaping-related skills so that you have more to offer than the competition.
If you are providing great services at excellent prices, you will have plenty of repeat customers and that means you will likely be able to surpass the average and bring in much more money on an annual basis.
Cost Of Lawn Care Insurance
One of the best investments a person can make will be lawn care insurance and it's important to find a good provider as soon as possible.
In this case, the first question a person will have is going to involve the costs.
What is the cost of lawn care insurance?
The cost is going to vary based on the underlying features but on average it is going to come in at $400-$650 per year.
The insurance is going to depend on what's being insured and how much protection is required by the client.
These details are discussed during the initial consultation.
Learn more by visiting our sitemap