It used to be that you could simply place an ad in your local yellow pages or put out some flyers for your landscaping business and expect that the phone would begin to ring. That is no longer the case. Lawn care marketing has moved online, along with the population. Here is a quick list;
Lawn Care Marketing

The Yellow Pages 'Ain't All That' Anymore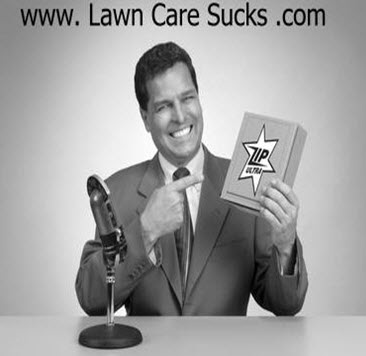 I mean, think about it , when was the last time that you heard of anyone opening up the huge, cumbersome physical yellow pages book in order to find any kind of service provider? It simply doesn't happen anymore. People use their computers and, increasingly, their smart phones to find the contractor that they need to hire for any task that comes up.
While this has opened up a whole new world of lawn care marketing opportunities for new and small businesses, it has also made the marketing a landscape company a much more complicated place than when the two most effective marketing channels were simple: the Yellow Pages, and word of mouth.
9 Key 'How To's" of Lawn Care Marketing Online
Here are nine key areas of online marketing that you should be well versed in to ensure your lawn care business the best chance of success.
1. Search Engine Optimization

When a potential customer needs a lawn care service provider, rather than opening up the Yellow Pages, chances are they type an inquiry into Google.com or Bing. Local search has, in fact, become sort of the yellow pages of the new millennium. It is the front line of advertising, and the best way to get your name in front of customers who are looking for what you offer.
To give yourself the best shot at rising high on the front page of search engine results, a good rule of thumb is to have a clean, content-filled site which is easy to navigate. Another critical component of good search engine practices on your website is to have new content which is added regularly, so that your site looks active in the eyes of the search engine spiders.
Also, you should seek opportunities to have other sites link to your site. These should be sites that are related to you in some way, either topically or by geography. For instance, perhaps one of your clients writes a personal blog and would be willing to post a short review of your service with a link back to your site. Alternatively, maybe one of your suppliers has a page on their site where they link to their customers, and they would be willing to include you on that list. Lastly, you can approach local business directories for inclusion, which will most likely include a live link.
2. Social Media Profiles

Although it may not seem relevant to a business like lawn care, it is important for your company to have social media profiles, such as a Facebook fan page and a Twitter profile. These are great ways to get the word out to current clients about news and special, as well as get the name of your business in front of new clients who have never heard of you before.
3. Instructional Videos to Illustrate Your Subject Matter Authority

In addition to simply gaining exposure with local potential clients, you also need to convince them that your company is best positioned to serve their needs. By uploading videos on YouTube where you illustrate your professional knowledge, you can build your authority in the eyes of your potential clients.
4. Adwords Advertising

With Adwords advertising, you pay Google to place your ads on top of and to the side of organic search results. You're not charged until a person actually clicks on your ad and arrives at your site. Even if you have organic listings on the front page of Google, participating in Adwords can be a good idea because the more times that a potential client sees you mentioned on the front page, the higher you rise in their estimation.
5. Facebook Advertising

Because Facebook ads can be geo-targeted, they are ideal to use to advertise your local lawn care business. You can limit the display of the ads to only people within a certain ZIP code, or within 10 miles of your local city. Using the Power Editor you can target potential customers by age, gender, occupation and more.
6. Reputation Management

As important as getting your name out there online is, keeping a handle on what is being said about you online is equally critical. You need to constantly monitor the reviews that are left for you on directories such as Yelp. It is also quite helpful to set up a Google Alert for the name of your business so that you are notified when there is any new mention of your business on the web.
7. Professional Website Design

Once you have gotten people's attention and they have navigated to your website, you need to make sure that it presents the professional appearance which will leave them feeling like you are worthy of hiring to take care of their lawn. It doesn't need to be flashy, but it should be professional.
8. Blogging

A good way to both get attention and build authority is by constantly posting useful and professional content on your website. See this example.  The easiest way to do this is through blogging. By installing a blog platform in a directory on your website, you can add new articles and keep your followers up to date on the latest news without draining too much time and attention from your staff.
9. Local Site Participation/Advertising

By advertising and or participating in local sites like your city's newspaper website or Patch, you build rapport with the people who are most invested with the life of the community and those who take the time to stay up to date with the goings-on there.
These aspects of online lawn care marketing may seem daunting at first, but with time, they will become familiar. With practice, you can become an expert at marketing your business online.
A lot of home owners will tell you that finding good lawn care companies is difficult! If you have a lawn mowing service you should understand that lawn care business has changed. In order to get more sales you need to plan to bring lawn care marketing expert strategies into line with the digital age. Yellow pages? They are the new door stops and fire starters. Lawn care flyers? Door hangers? Street trash. 2016 is the digital age of websites.
Think about it. If someone wants to hire a lawn care business, like a landscaper, what do they do? They pull out their smart phone and go search on Google. If a business woman is stuck in traffic and remembers that she is dissatisfied with her lawn service, does she wait until she gets home and look up contractors in the phone book? No, she pulls out her Iphone and searches from her car. This is where your customers are in 2016, online. And you need to more customers if your lawn business is going to survive.
How to Get More Clients from Your Marketing Efforts
When you are starting your lawn care marketing, just having a website is not enough. Potential customers have to be able to find it, and that means you need to rank in the search engines. Sure, you can use "pay per click", those ads you see above the search page results, but it can get expensive. You can easily spend the cost of a new zero turn mower per year on your campaign. Also up to 35% of all the clicks you pay for may be fraudulent.
And these days, Google.com, Bing.com + Yahoo.com are not the only ways new customers can find you. Social media sites like Facebook are not just a place to hang out and watch the newest cat videos. They are integral parts of your business plan.
You could hire an SEO company to rank your landscape business for you, but at $100 per hour or more, that is pricey as well. That means that you need to find a way to get your website on the first page of Google. Lucky for you, you found us because we know how to do that, and we can show you how to do that. We will give you the tools and the strategy to develop a lawn service marketing plan. Get your lawn maintenance advertising is shape for the new year. Before you buy that new zero turn mower, back pack blower and edger, you need clients yards to use them on. The fastest way to get more customers is through your website.
Five More Strategies to Get Landscaping Customers Online
The lawn care industry is known for being fiercely competitive. Establishing your presence online is a good first step. But the problem is, several other companies in your niche have already done the same thing. You have to find ways on how to claim the top spot in the search results pages to increase the visibility of your website. But you must not ignore other online avenues through which you can generate new leads. The following are some tips to help you get more lawn customers online.
10. Create content that makes a difference.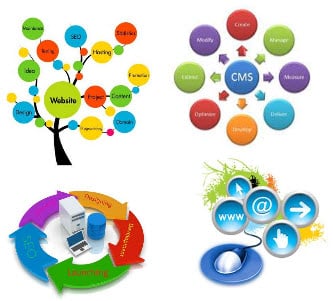 By now, you probably have a landscape website up and running. But if it only contains basic information about your business such as what services you offer and where customers can reach you, it might not prove to be too useful. What you want to do is set your website apart from the competition. Don't simply talk about your offers; there's a good chance your online visitors already know what kind of services they can expect from your company.
Your content must focus on the reasons why customers should choose your company over the others in the field. What edge do you have over the competition? Do you use the latest and most innovative equipment? Are your employees highly skilled and trained professionals? How about convenient payment services? Do you offer other services in addition to lawn mowing such as sprinkler repair and landscape or christmas lighting? All this information can compel potential clients to choose your business.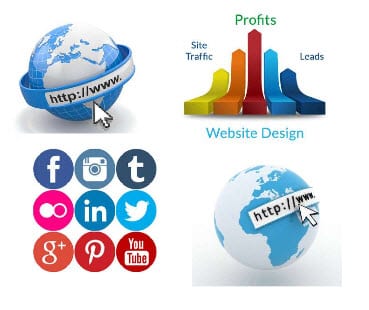 Did you know that consumers are more likely to do business with brands that have a presence in both search engines and ? You read that right: search engine optimization is important in generating leads, but don't forget the power of social media marketing. Sure, lawn care isn't the most exciting topic in the world, so don't expect to get millions of Facebook likes and shares. But the most important thing is to engage with your customers. Update all your social media profiles regularly such as LinkedIn and Foursquare, including YouTube videos, and be sure to respond to all the comments and messages you receive. This shows that you genuinely care about your client base and that you're not just after their wallet.
12. Build an email list.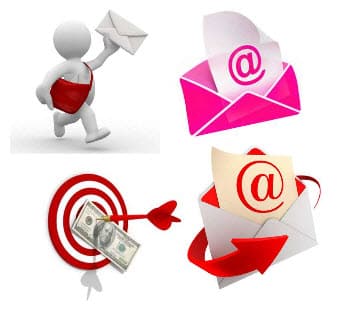 Email marketing is dead. That's what people who don't know anything about email marketing say. Building a mailing list and sending out regular newsletters is still an effective way of communicating with your customers and promoting your business. Remember that they subscribed to your list for a reason. You want to return the favor by delivering original and valuable content. In most cases, the people in your mailing list are your existing clients, so this is an excellent opportunity to get up sells like Christmas lighting.
13. Gather positive reviews.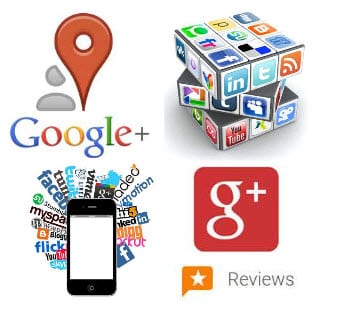 Nearly all of potential lawn care customers will look for reviews about your company and the services you offer. It's imperative that you know how your online reputation looks like from the perspective of customers. Check what your customers are saying regarding your business in places like Yelp and Angie's List. In case you come across negative reviews, respond to them honestly. This shows a great amount of professionalism and commitment, building credibility in the eyes of potential leads. If you have some great reviews, take screenshots and place the images on your page under a header like: What Our Customers Say about Us
14. Learn from customer feedback.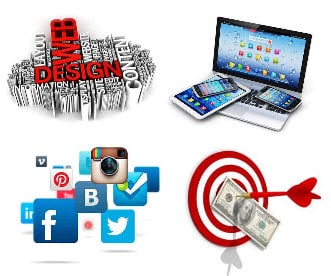 Never ignore the feedback you receive from your customers. Take them as an opportunity to hone your craft and deliver better landscaping services in the future. Responding to both positive and negative feedback shows that you care about your clients, and this is important if you want to build a lasting relationship with them.
Even if the landscape business is frustratingly crowded, you can still stay ahead of the pack by following the tips mentioned above. Consistency is key here. By delivering useful content, communicating through social media, and improving your online reputation, you can surely get more lawn care customers and be the go-to source in your city.
Here are an additional 5 more advertising methods to get landscaping clients;
15. Go Mobile
16. Use Video
17. Connect with customers on Facebook
18. Using Postcards
19. Using Press Releases
FAQ's From Our Readers Comments
Q. When should I start advertising my landscaping business?
A. I suggest putting up a website as your first step, maybe even before you do anything else. Why? It will take time to rank your website so get something online even if it is very basic with just an address and phone number (NAP)
Q. How much will a website cost?
A. Anywhere from nothing to thousands of dollars. The days of needing to hire a webdesigner are past. You can easily put up a basic website in 30 – 60 minutes. Just go here to learn how.
Q. What is the fastest way to get new customers?
A. Using your own family and friends (facebook friends as well) is the fastest way. The second fastest way is to rank on Google for your keywords, example "best lawn service Dallas TX."
Q. How do I get commercial customers?
A. Unless you are bidding on really large projects like malls or airports (serious bidding process) introduce yourself to commercial management companies. First send a letter of introduction and follow up with a phone call. Understand that if they have any interest whatsoever they will look you up everywhere online so your site and Facebook need to look professional.