Are The Yellow Pages Too Expensive For Landscaper Marketing?
You tell me…
Landscaper marketing used to be a phone number on a  truck magnetic sign and lawn flyers. When you got more lawn customers, and could afford the high cost,  you would buy an ad in the Yellow Pages.
Landscaper Advertising in 2017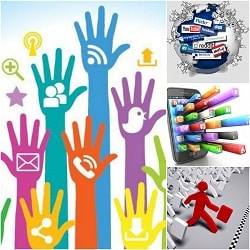 Sorry people. That is so 2005! It just doesn't work anymore. And the yellow pages are WAY too expensive! $1000 + a month for a full page ad? Here in Central Florida it's $2500. Per month, per book. We got three. $7500 per month. Chances are, if you were getting a positive ROI on $80,000 + per year on advertising costs, you would not be researching "lawn care marketing strategies" right now on your computer. Ya with me  ?
Why do you think "Dex Knows" is all over your television? The yellow page companies understand that their yellow books are filling the land dumps.
Everyone is Searching for You Online
First, nobody reads the yellow pages anymore. Even your Grandma buys her knitting supplies on Ebay. When a potential client is thinking about/or looking for a landscaper, they go online and search. It is faster, easier (especially by internet phone) and you get far more information about lawn business companies in your area.
And as always, the "game is afoot"! Google is now featuring the "3 box" where local businesses advertise, so the "above the fold" space is even more limited.
The Internet Works Even Better in Small Towns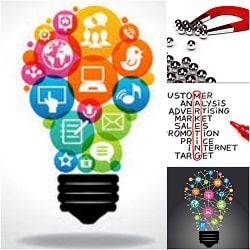 I found an interesting article spotlighting lawn care companies in a rural area of Washington State. What grabbed my attention was the number of landscaping companies in such a small section of the country. It made me wonder how many there are in a larger city?
"Despite the economic downturn, demand for landscaping is still there among aging homeowners, busy working couples and banks that own foreclosed homes, Ralph Egues, NHLA executive director, said. Washington's Department of Revenue reports there are 487 landscape and lawn care companies in Kitsap County, and 57 in Belfair. Gathering information on the race of owners is not part of the DOR's registration process, said spokesman Mike Gowrylow" Read article at :https://www.kpbj.com/news/kitsap-at-work-latinos-upwardly-mobile-in-landscape-business-ep-417206462-356543651.html
The Competition is Getting Fierce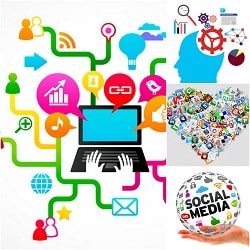 Where I live (Central Florida) it seems like every 10th vehicle on the road is truck towing a lawn trailer. In recent years it seems that a greater percentage of those trucks and trailers are newer. This means that because of jobs losses across this part of the country, more people are starting a landscape company. I would bet that your experience is the same. I even see new cars towing new zero turn mowers around town. The competition is getting crazy out there.
Low Balling Competitors
One of the problems with all this new competition is low balling. The new guys are going to go real cheap just to get their foot in the door. How do you combat this problem? I'm not going to talk about all the standard "provide good service, wear uniforms, etc." advice. There is plenty of information on the net regarding that topic. We are going to talk about expanding your access to new lawn care customers.
Back to the Yellow Pages for Lawn Business
So, if your in a small rural area 'cuz there are still going to be a lot of companies to compete with, you still have to stand  out from the crowd. The yellow pages just are not gonna make it happen for you. The internet is now the best and fastest way to reach more potential clients, especially in smaller cities. Given the recent Google updates, positioning yourself as an authority on the type of work you do in your city is critical. How do you do that? As perception is reality, having a link on the first page of the search engines is the best way to do this. Whether it is a video, the home page of your website, or your Google+ business link in the business listings (all 3 is best), having that landscaping SEO link instantly confers authority in the searchers mind.
So if you want to compete in the increasingly crowded market, you will need to step up your online lawn care advertising.