Landscaping has always been a startup opportunity for many hard working people, but today there is increased competition from others who are entering the market. Still, with the right lawn care business plan, alon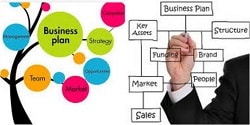 g with a well thought out
mission statement
, there is no reason why you cannot create a successful lawn service business. The first thing you have to do is recognize the market, and whether or not there is a need for another lawn care business. Markets that are over saturated can quickly drive down prices, which will only cause your business to struggle financially. In the beginning, you need to get customers, so you are most likely spending a lot of your resources running around trying to attract business. This can take up a lot of your time, especially in areas that already have plenty of lawn care businesses. As you sit down and write up a summary business plan, it should include the amount of money you have to invest, debts that you may occur,
marketing
and
advertising
costs,
equipment
, employee salaries and
tax implications
. Here is are some questions to ask yourself:
Lawn Care Business Plan

First, state the purpose of your company.
State your structure: LLC? Inc? Sole Proprietor?.
Analize your market, competion and forecast your sales
How do you plan to budget for and implement your marketing?
Detail your finace projections and determine a break even point, meaning how much do you need in recievables before you make a profit?
Do you plan to keep this company forever or build it and sell it? If selling it, when?
Evaluating Your Landscaping Market
The business plan needs to evaluate each market to find where the best opportunities exist for you to quickly find customers so you can get everything up and running. A lawn care business plan should take into account the local weather, the different seasons and what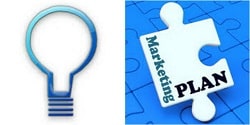 the income levels are for the people in each neighborhood. This will allow you to accurately plan ahead so you have a basic idea on what to charge customers, and how much opportunity there is to get new business during each of the seasons. Since there is plenty of competition in the landscaping business, it is important that you are always in search of new customers. One of the big issues with lawn care is going to be your expertise and how much you know. Keep in mind that a job well done will most likely earn you referrals. A lot of the lawn care business works that way.
What to Include in your Lawn Care Business Plan
Your business plan should include a code of conduct for you and your employees. A lot of today's business world involves good customer service. You treat your customers with respect, and they will reward you with more business. Take advantage of online marketing and all the new technology available when starting businesses today. You can find business plan templates on Google. Social media marketing offers a tremendous opportunity for smart business owners to interact with their customers and those looking for types of services you provide.
Planning Your Social Media
Think of the social media landscape as part of your marketing expense, except that you can actually use it in such a way where it doesn't cost you anything. We have all seen the power of Facebook, Foursquare and other social sites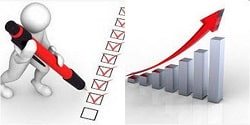 help a business can instantly attract a large following and name recognition if they use it wisely. Social media should be a huge part of any lawn care business plan because it is a way to connect with consumers. You can answer their lawn care questions, provide helpful DIY landscaping videos and use these tools to help direct them to your newly created website. Start building a website for success.
You Need a Company Website
In the old days before the internet, landscaping companies relied on the yellow pages and lawn care flyers to promote their services. Every business plan today whether you are in the lawn care business or something else must have a good website. This is especially true for the lawn care business because you have the opportunity to show potential customers your previous work through photos. People love looking at photos of a beautiful yard online, and this is true for anyone looking to purchase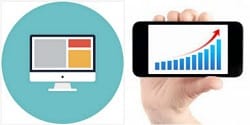 business services such as lawn care. You want your website or landscaping company blog to have a nice gallery showing off the outstanding work you've done in the past. Be sure to include a contact number, email address, links to your social media sites and your business license number if you are certified by the state. An attractive website to consumers looking for lawn care should have videos and other helpful information that explains the types of services your business can do. Talk about the different trees, mowing different types of grass, plants, garden ideas, and other maintenance services that you can do. Lawn care is a lot more than just taking care of yards, it involves so much that is simplifies everything if you list what you can do on your website.
Off Season Opportunities
Many lawn care maintenance companies operate without a business plan and fly by the seat of their pants. But this is not the way to organize your approach to the business, and you will quickly lose out to your competition. This is a very competitive business where customers are constantly looking for something better. Without a good business plan, you may end up with more expenses than revenue. As you evaluate the market you're in, if it is out of season you have to expect a drop in landscaping business,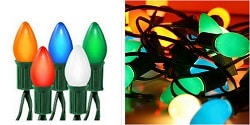 especially during the cold winter months. Can you do snowplowing or install christmas lights? This must be taken into account when planning out the costs. Do you have enough business during the in-season to sustain you throughout the year? Where are you going to get these temporary workers from? Have you lost any contracts from the previous year? How much marketing will you have to do each year, and when should it begin? Are all the services you perform legal in terms of state licensing? Do you plan to move from cutting residential yards to commercial maintenance? What types of promotions should you offer to new customers? What should you charge for each service? You should have plans in place for each of these questions as you are the chief executive of your own company.
Client Scheduling Software
Although it is easier to find lawn care business in climates that are warm year-round, you're going to have to hustle a lot more in order to secure these customers. Since these warm climates are the places that many lawn care business operate, you have a lot of competition on your hands. Your business plan has to take this into account as you work on marketing to new customers. You may never have written out a business plan before and don't have the slightest idea how to create one. In the past this may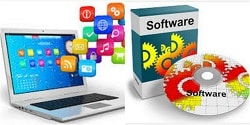 have been difficult, however, today you can find a lot of lawn care software online that not only teaches you how to create a sample business plan but will build one for you. There are simple steps to follow, you plug the information in then the software does the rest of the work. Too many business owners underestimate all of the expenses in running a lawn care service. During times of high gas prices, expect to see a large decrease in profits because this business relies on gas. Lawn care companies need trucks to store their equipment and also to haul away trees, and in times of high gas prices, this is just another added expense that must be figured into your business plan.
Liability Insurance
Likewise, during times of low gas prices, your business can expect higher profits. One other aspect of running a lawn care business is insurance. Business insurance can be very costly, and if something does go wrong and an employee gets hurt you can be sued. Also, property owners can sue you too if say a tree you cut down should happen to fall on their house. There are other insurance requirements too which is going to have to come out of your pocket. If you have full-time employees you may be required to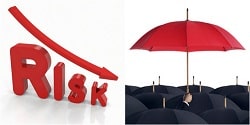 provide them with health insurance and also livable wage. Depending on what state you're in, there may be certain extra business taxes that you must pay in order to run a successful lawn care company. Check with your local business association to see exactly what taxes you need to pay, insurance costs and other fees.
As you can see from above, running a lawn care business is not as simple as cutting lawns. There is so much other important matters to deal, and hopefully the tips and advice from above gave you a guide on how to go about planning your new lawn care business.