Today, you are going to see that most all small to medium-sized lawn care businesses will use some sort of accounting software and/or customer based software. This is to help them with keeping track of their business plan, expenses, cash flow and even customer retention. Quite often, the billing will be based on this software right along with the accounts payable and payroll. If you happen to have your own a landscaping business, you are going to find that there are a lot of great reasons that you should be looking into nothing but the best software to give you the edge.
What Lawn Care Software Can Do for You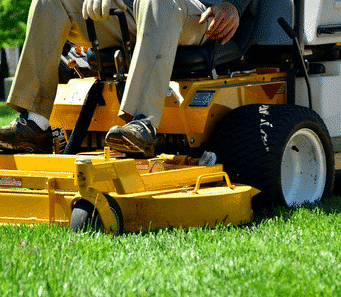 When you have the right software to help you keep track of your lawn care business, you will be able to work more efficiently and much more accurately than you would if you were simply keeping track on paper alone. This is going to end up saving your landscaping business hundreds of dollars each year along with a lot of man hours. You have the chance at staying behind the scenes each day to send out your invoices, cut the necessary checks to pay your employees and vendors and stay organized and effective at all times.
Financial Insight
With the right software, you are also able to have a good understanding of where you are positioned financially at all times. Each week or even throughout the end of each quarter, fiscal year and even right in the middle of tax season and audits, you will be able to successfully have the insight that you need to keep your business out of the red. This is helpful whether you are a business that employs ten lawn care employees or fifty. You will always know where you stand.
Overall, the world of software and record keeping technology has been able to grow tremendously. While such software may have been pricey a few years ago, the costs have gone down at a steady rate. This is something that has made it a whole lot easier for smaller businesses to be able to afford having such valuable software on board.
If you are the person that has been working to keep track of the finances of your business on your own and the old fashioned way, it is going to benefit you greatly to consider the costs that you can cut as well as how much time you will be able to save. By going electronic, you can save a lot of time and frustration.
A lot of the software that you can find today for accounting will give you the chance to view up to the minute reports for your business, including everything from accounts payable to any taxes that you may owe. Sit back and ask yourself if you are aware of exactly how much your lawn care business is spending each month on mower parts, gas, oil Roundup and other landscaping equipment expenses. Simply putting in the details on your purchases as you make them will allow you to keep all of this information right at your fingertips.
Most of the finance software products that are available today are built to mold perfectly to just about any sort of industry, including your lawn care business. Some of these software companies will even offer you a free trial so that you can utilize demos and see if you are going to get everything that you need before you buy. If you do decide to purchase the full version of such software, you will only have to pay for the license.
Lawn Care Software Works for Both Android and IOS
Depending on the type of software that you select, whether an Android or Apple app, you will be able to customize it completely to fulfill the needs of your lawn care business. What this means is that you may be able to order just the features that you will have to use, which can save you some money in the long run. It all depends on the features that you choose. If you would like, there is also an option for purchasing a secondary license if you want to be able to have more than one employee that can log in to the software at any given time. This secondary license may be free or you could be able to take advantage of a discounted price, being that you already purchased one license.
When you stop to think about it, all of the software packages that you can find and buy today will end up paying for themselves over a period of time. This will help your business to stay on track and then you and all of your employees will only have to focus on the bigger picture and growing your business to a whole new level.
What to Look For In Lawn Care Business Software
There are a number of aspects of landscaping business software that you should be looking for. If you want to have the best possible results, these are a few of the options that your software should have:
Automation
Quality scheduling software will help you to put your lawn care business on autopilot by helping you with routing, scheduling, communication and field services. Along with this, other aspects such as a call center, finances, service tickets and billing can round off a great deal that will help you to automate your business processes.
Go Green, Stay Green
Working in lawn care means that you are looking to take care of the environment around you in more ways than one. You can go green with your lawn care service and then stay green when you work to automate a lot of your processes using the right software. Keep track of your customers, record your employee's hours, get notifications when you are low on supplies and much more, all by having quality software at your fingertips.
Real Time Data
For any field service workers, it is crucial that real time data is available. A lot of the software products that are available today for lawn care services will come with a mobile application that can be used by your workers who are out in the field. You can both track your workers and they can gather important information pertaining to the job that they are currently on or where they need to go next.
Marketing
If you have been looking for a good way to get the word out about your business, you may be able to find a branch of lawn care business software that will help you to streamline your marketing needs. This could easily be done simply by sending out regular email communications to your regular customers, offering discounts, benefits for work referrals and much more.
Stellar Record Keeping
If you are always out in the field yourself, working on landscaping and other hands on jobs, you do not have the time to work on your books. The right software is going to help you to easily keep track of all of your pricing, invoices, payments, chemical tracking, equipment expenses and much more.
All in all, you will find that doing a little bit of research on all of the lawn care business software options that are available today will help you to find a way to streamline all of your processes. The end result will be more time to focus on your business and little to errors as the program is able to take care of a lot of the hard work for you. Short of hiring a bookkeeper for the job, the right software is the next best thing, if not better!