Here is a sample of a lawn service company mission statement. Feel free to swipe it!
A Lawn Service Mission Statement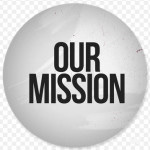 There is a lot that we have to offer you and your home. Please take a look at our mission statement below to get a feel for who we are and what we have to offer.
Experienced Service, Always
Our experience allows us to do a great job, every time. For years, we have been the area's go-to source for lawn care and maintenance, and that's a mantle we intend on carrying on into future generations. When this lawn care business started, we only had the minimal resources most small businesses get. Now our name is well-known, but we still have the same amount of care and quality service that we always prided ourselves on.
Experience is one of our biggest selling points. Everyone we hire is specially trained in lawn maintenance, and also has skills in landscaping and gardening. With our experience combined, we create a formidable team that can handle anything you throw our way. It's our pleasure to share our knowledge with you and to help you create a lawn that not only looks beautiful but is one you and your neighborhood can be proud of.
A Variety of Landscape Services
We do more than just groom your lawn. We make it healthy again, and can even plant you a new lawn should you want that. Take a look at our website to see all of the services we offer. The list is not exhaustive. However, you will find that we have just about everything that you could possibly want in lawn care and management covered. Nevertheless, feel free to ask if there's something not on the list that you would like to inquire about. One of our friendly and dedicated customer service representatives will be more than happy to tell you what we can do for you.
Quality Products
All products we use are of only the highest quality. We don't use anything on your lawn that we wouldn't use on ours. This means our price is well worth it. Not only do we guarantee to take care of your lawn and leave it looking like new, but it will also be healthy and ready to be enjoyed by the whole family. No harmful chemicals or pesticides that would make your pets or kids sick. Even the wildlife, should they happen upon your lawn, be fine. Deer, birds, and squirrels alike will delight to call your lawn home from time to time.
Our products do more than make your lawn beautiful right now. They give it longevity and a sheen that will last for weeks. From grass to flowers to shrubbery, we've got everything taken care of – now and down the road.
Fair Prices
Even with our experience, know-how, and quality products, we always make sure to offer fair prices that are competitive with other lawn services in the area. We know that by offering a good price we can attract not only new business but keep the legendary clients as well.
Every so often we will run special sales and deals just in case money is tight or you're still debating whether or not to try our service. These specials can come and go pretty quickly, so we recommend that you bookmark our website, or better yet, sign up for our newsletter to be informed when we're going to be running a seasonal deal to help you get your lawn back to its former glory.
While we do have various packages and a-la carte services, don't be shy to ask if we can do something not listed on our site. Also, when you contact us, we will be more than happy to give you a free quote to help you decide whether or not it's the right time to use our services.
Professional Customer Service
You will quickly discover that we have the best professional customer service in the business. We treat our clients like family. In fact, many of our oldest, long-time clients are like dear friends to us. To be sure, we don't treat you like family because we want to get something out of you. We firmly believe in a kind attitude. There is no such thing as a dumb question, so please feel free to ask anything you would like throughout the process.
All of our staff is hand-picked because of their professional demeanors as well as their knowledge on various subjects. From your first contact to our office, and until the last service member leaves your property, you will be pleasantly surprised at how friendly we are.
Contact Us Today
As you can see, there is a lot that we pride ourselves on. From our friendly employees to our fantastic job on any scene, you can be assured that we will do our best to give you want you want. Our love for lawns and minor landscaping goes beyond mowing and fertilizing. We will treat your lawn like our own even after we leave.
Not only that, but we want to forge a long-term relationship with every client. We want you to think of us every time you need something done to your lawn. Whether it's retooling what you have, or simply mowing your humble acres, feel free to contact us any time to get the ball rolling. We think of all of our clients like an extended family. You get the same courtesy and friendliness that any family does.