Discover the Fastest + Easiest  Way to Start or Grow Your Lawn Care or Landscaping Business!
How to Get New Landscaping and Lawn Service Clients FAST ?
Watch the Lawn Care Marketing Video Below First
Mowing grass and landscaping can be very profitable and easy to get up and running.
Here is a quick outline on the best way to grow your lawn care business:
How To Start a Landscaping Company

1. First, make a business plan and stick to it. Be sure to include a budget for your company marketing.
2. Next, get some business cards and put up a website. The site does not need to be fancy, just a place potential customers can go for more information about your mowing company.
3. Then call, e-mail and Facebook everybody you know and tell them you are now in the lawn care business. Ask them to tell everyone they know.
4. Budget what you can spend on equipment. When your just starting, buy used commercial grade mowers and tools. You can get better equipment once you have some cash flow.
More frequently asked questions on our FAQ page
In order to start up a successful lawn care or landscaping business, there are a few more tips that you need to know. The good news is, starting this kind of venture is not really that hard at all. Just look at all the teenagers running around with a nice landscaping trailer, as well as some decent equipment like zero turn mowers. It doesn't require much, but you could really use some directions in order to be successful with your company. There are also many yards that need mowing in the United States and the green industry is growing.
Buy an Existing Landscaping Business or Start Your Own?
Many a starry eyed entrepreneur have thought that they could start a mowing service because "how hard could it be?  
I know how to cut my own grass." Unless they have no money to start a lawn service, after spending thousands on commercial equipment they soon find that having a good cash flow and making a profit in the low baller lawn care market is not that easy. After a season or two they realize their mistake and sell their accounts and equipment. So should you buy or sell your landscaping business? The best advice I can give about getting into this businesses, and can pay cash, is that buying an existing company is the best way to go. You will pay far less for the used equipment and the existing client accounts will provide some immediate cash flow.
What You Need To Start Your Own Mowing Company
The first and one of the most important things about starting up your very own service is, of course the will and full desire to do so. You should take this venture as an exciting game rather than a hard task. If you are not heartily into it, perhaps you should just go back home. The second thing you will need is to craft your very own business plan for this certain type of endeavor. This would cover giving a good name for your lawn business, making a list of your starting expenses, jotting down a vision and mission statement, as well as coming up with a business plan for long and short-terms goals that you would like to achieve. After that, build up a number of points which will serve as your main keys towards success for the business. Lastly, you should lay out the necessary steps that must be taken by you in order to meet up with your long and short-term goals.
The Maintenance Equipment You Should Have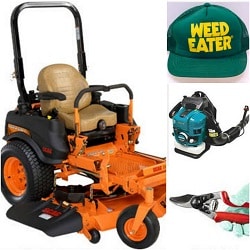 This is definitely one of the biggest steps that will lead towards prosperity for your startup. As a novice yourself, you need to be oriented with the professional equipment necessary. To name some would be a walk-behind mower and a zero turn if you can afford it, a backpack blower, an edger, a weed eater and, of course the hand tools. These are the main types of equipment that would be essential for the initial chapter of your lawn service journey. For the business end of things it would be a good idea to pick up some lawn business software to keep track of accounts and invoices. Though this equipment can cost you quite a lot, there are ways that you can follow in order to save on them. Rather than buying from the very first equipment store you find, take some time to look through other sources out there. You can also go through sites like your local  Craigslist.com and Ebay.com as there is a high failure rate for outdoor service type businesses. If you are not handy with small motor or landscaping equipment repairs, find a good mower repair shop because service is always necessary.
Landscaper Licensing (working legally)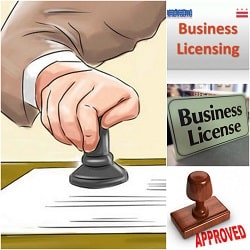 Generally speaking the legal barriers to entry for a grounds maintenance company are very low. You should get a county business license as well as liability insurance. Your liability insurance will run you between $400 and $700 dollars depending on where you live. Some services you may be contemplating offering will come with more stringent requirements. Sprinkler repair or low voltage lighting in many states necessitate a separate licensing procedure as well as testing along with proof of time spent working in the industry. Pest control is highly regulated in most areas as well. However, most landscapers repair irrigation and lighting and spray RoundUp with no problems and it pays very well.
Getting an Employee ID or Tax Identification Number for Your Lawn Care Company
If you starting a new lawn care company it can cost plenty of money getting all the proper legal documents prepared. You are both qualified and competent to complete many of the legal documents that you encounter.  Most business documents that you will need are located online in a PDF format.  I will walk you through the process of getting a Tax Identification Number. Your Tax ID or Employer ID is like having a Social Security number for your business and allows you to pay taxes. You will need this number in conjunction with your Articles of Incorporation (Corporation) or Articles of Formation (Limited Liability Company) or DBA Certificate (Fictitious Name Filings) to get a business checking account with the business name on it.  You will also use this number to build business credit for your lawn care company.
Step 1: Go to the official IRS website.  CLICK HERE FOR A LINK.
Step 2: Click on the link titled APPLY ONLINE NOW.
Step 3: Click on the BEGIN APPLICATION.
Step 4: Choose the appropriate legal structure for your business.  We chose Corporation for our example.
Step 5: Unless you chose S-Corp. Click CORPORATION and continue.
Step 1: Step 6: Be sure to read the business type description to confirm you have chosen the appropriate business structure.
Step 2: Step 7: Choose the STARTED NEW BUSINESS button and click CONTINUE.
Step 3: Step 8: Choose the INDIVIDUAL SELECTION unless your lawn care company will be owned by another Business Entity.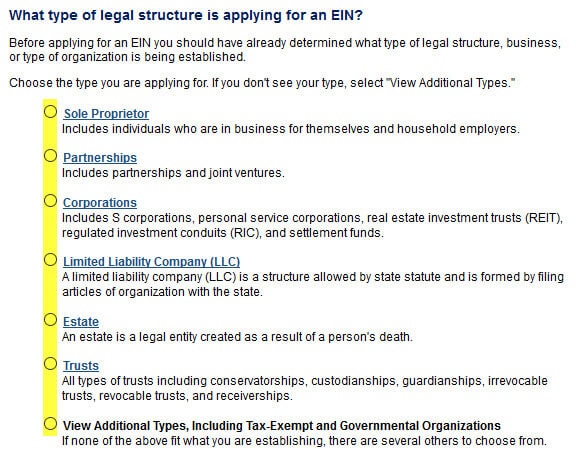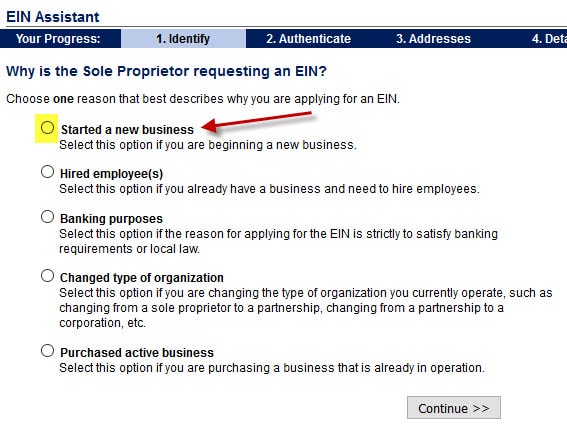 For security reasons we couldn't show you the next steps, however, follow the directions closely and you are on your way.  The entire process should only take you about 12-15 minutes.  Services like this would normally cost $50-300.  You just saved yourself some valuable start-up capital by doing it yourself.  Now you're thinking like a good CEO.
How You Can Get Grass Cutting Clients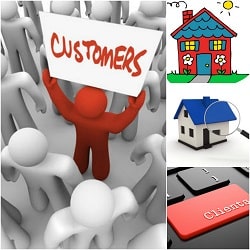 Now that you have everything set to start your business, the final and the most crucial thing you should know is how to bring in customers. This requires coming up with some lawn care marketing ideas. First of all, you can print out some lawn care flyers or door hangers, pass them to your friends or even with your family that would somehow let them do the promotion for you. Those fliers should contain your contact details, of course, so that customers will be able to inquire about your service right away. It would also be best to offer discounts to the very first 20 or so clients so that they will be hyped to avail your services. When starting, the two things you have to have for efficient advertising is a phone and phone number committed only to your business (with a business greeting) and landscaping business cards printed for dispersing to present and prospective customers. Do this since having a dedicated business phone and business cards assist to identify your service company as a genuine and professional lawn care company in the minds of your clients. I recommend Vista print for your business cards due to the fact that they have easy to use software and are very cost effective.
Lawn Care Marketing; How to Start a Landscaping Business Fast Using Online Advertising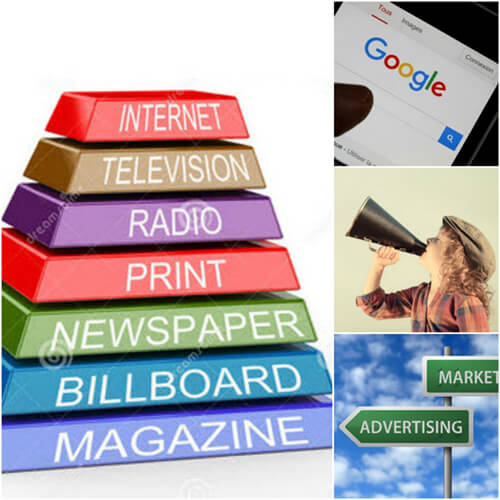 Advertising and marketing is exactly what separates the successes from the failures. The objective to remember in all of your marketing and advertising is that projecting and preserving an expert image is essential. You can do the best work in town, however if your business doesn't project an image that mirrors that, you will continuously struggle to discover customers and work. There are four main outlets for advertising your yard care business that will yield respectable returns on your financial investment.
1) Internet site
There is absolutely nothing that will get you more calls than an expert looking and useful internet site. It is a bigger cost of both money and time in advance, but produces yields that exceed any other marketing technique. As soon as this is done, an internet site will need nothing but periodic upgrading of pictures and updating. A fantastic internet site is the key in the yard care market for numerous reasons listed. To begin with, not many lawn care, pressure cleaning, irrigation repair, and landscape lighting companies have internet sites and the ones that do generally have very amateur or sloppy websites, which does not gain customers.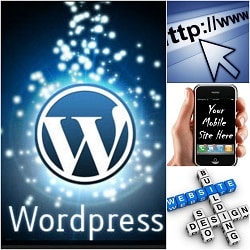 This indicates that there is less competitors online and it is easy to rank your website on the top pages of Google and on Google business listings in a relatively brief amount of time when making use of proper lawn care SEO techniques. Think about adding a local lawn care blog like this one about lawn care in Chicago to your website so that you can easily add fresh content. Even more individuals than ever are browsing the web to discover services because of how easy and fast it is to do and you need to take advantage of that. As an added bonus offer for having a website, you will get a bulk of the calls from individuals that possess second homes in your area or that are out of town and forgot to make plans for their lawn service. These people are frequently the very best customers since: 1) They aren't there to complain about anything and 2) They are generally going to pay greater rates because of their have to get it done. This lets your consumers contact you by any means of email or contact form on your website so that you can begin to build an e-mail list to send out landscape discounts or fast communication with your clients which will conserve you hours of time and energy over the life of your business.
2) Word of Mouth
This could appear simple or insignificant, but you would be shocked the number of people do not utilize this technique of getting their company name and reputation out there to the degree that it could be utilized. This is a great tactic and everyone likes to hear about others experience with a landscaping company. This method is not actually efficient till you have a few customers, but once you do make sure to ASK to suggest your business to possible new customers. Be direct about this and even provide to contact anyone whose name they offer you.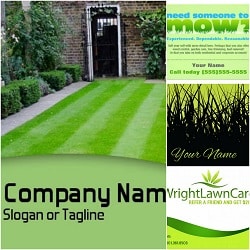 Don't be excessively aggressive about it to the point of being annoying, however being assertive and considerate and you will find that this is a great way to obtain new clients. Offer a business card for the customer to keep and even an extra one that the customer could give to someone that they know. One of the very best rewards of word of mouth marketing is that you will oftentimes get numerous consumers in one area. This is extremely advantageous since close together houses require less travel time and correspond to greater profits per hour. Most importantly, this approach of advertising doesn't cost you a penny!
3) Yellow Page Ads
This method of marketing your business is good (maybe for a little while longer) but not that popular anymore since the internet, however it is still efficient, particularly with the older generation who prefers using the Yellow pages instead of the internet. Make certain you speak with an agent and ask for offers such as a two for one cost where you can promote under both landscaping and lawn care or a little freebie included somewhere such as a complementary pressure cleaning advertisement or text ad. Most of these service companies are hurting, for business with the increase of the Internet, so use that to your advantage.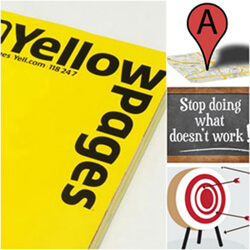 The main issue with Yellow page ads is that every company in your area has one, so ensure that yours stands apart. Hand over a little more cash for a slightly larger advertisement with your site, contact number, services, and anything that sets you apart or that will help you stick out and it will pay huge dividends. Make sure that it is interesting, to the point, which it lets individuals understand what they are getting the moment they see it. These ads can get a bit costly, particularly if you are in a huge city given that rates is based upon distribution, but most of the times is worth the investment if you are wanting to grow your business.
4) Direct Circulation Mail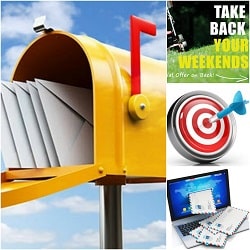 Direct circulation is preferred, but has definitely dreadful returns on your effort and time most of the times with an extremely low conversion rate. I have discovered that it is worth it to do this just in locations where you currently have a customer so that that in your copy you can state something along the lines of "(Your Company Name) is presently doing work for consumers in your community and would like to provide our expert services to you also." Then list the types of services that your business offers and if there are any specials that you might have. Because putting mail in people's mailboxes is against the law, just attach your business card to the flag of the mailbox. These fliers should look professional and only be twice the size of a business card. When writing your marketing copy, don't let clients infer that you are the most inexpensive around, however rather that you are the very best and that you are an expert in town. Fighting low price wars is a losing situation for everyone, so do not play that game.
Pricing Your Landscaping Services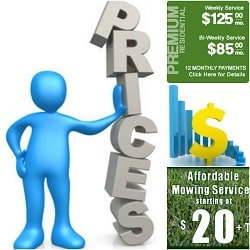 The average cost of lawn services varies depending on a number of things. For instance, typical services include prices for services such as regular lawn maintenance which includes edging, mowing and blowing, fertilization, weeding beds, hedge trimming, shrub removal, replacement or moving, grass replacement, landscaping, irrigation among other lawn services. These services in most cases are priced separately however sometimes they might be priced together into one monthly service price. It is always advisable to go for a package service price because the packages come at discounted prices. Below are the average prices of different lawn service packages offered;
1) Weekly lawn cut
The average price of a weekly lawn cut depends on a number of factors such as the size of the lawn, location, obstacles etc. For a lawn_business_pricing_examplehalf an acre lawn, the average price of a weekly cut is between $20 and $40 depending on the factors such as how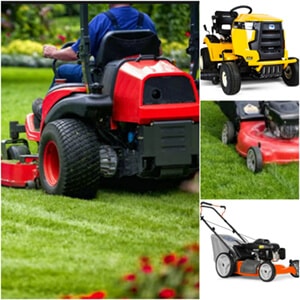 quickly your lawn can be mowed. The cheapest prices are charged on flat lawns on open properties that are small in size because they are the fastest to lawn. The presence of any obstacles in a property can also increase the price of a weekly lawn cut. This is because obstacles increase the time taken to finish mowing a lawn. Examples of obstacles that may increase the average weekly lawn cost include, trees, outdoor furniture among other obstacles. The proximity of your property to the service company also affects the price. For instance, the closer the property is the cheaper the services will be.
2) Weeding Beds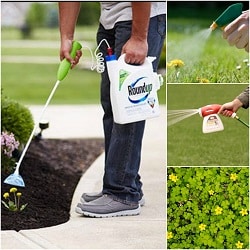 The average price charged for weed beds monthly is between $25 and $50. The price can however vary depending on factors such as how many weeding sessions are required and also how big the garden is. The bigger the beds are, the higher the cost of maintaining them. There are cheaper ways of eliminating weeds on your beds through mulching which is effective and capable of eliminating the cost of weeding beds completely.
3) Spring Cleanup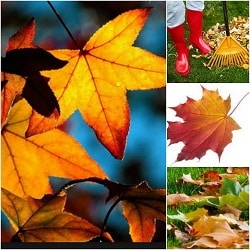 Lawn services also include spring cleanups which cost an average of $200 for a half acre plot. The price however varies depending on the number of times spring cleanups are done. Spring cleanups are vital if a fall cleanup has not been done. In cases where a fall cleanup was not done, the average price of a spring cleanup is bound to be higher. In cases where a fall cleanup was done, then the price will be lower. Otherwise, the price of a spring cleanup is generally based on the accumulations over the winters that are composed of leaves and sticks. The number of beds also affects the price of a spring cleanup. For instance, the more the beds the higher the average price because edging is a labor intensive lawn service.
4) Trimming Landscaping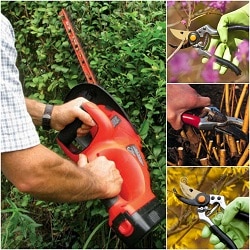 Landscaping is also a common lawn service. The average cost of landscaping depends on a number of factors such as the number of shrubs, ornamental trees, and hedges in a property. This is because landscaping property with numerous shrubs, trees, and hedges is more labor intensive. The nature of your landscape also affects the average price of landscaping. Extensive landscapes take longer to be trimmed and maintained therefore making it more expensive. The last time your property underwent landscaping also determines the price. For instance, if it has been years since your last landscaping, then the price will be higher because it will take more time and labor to clean up the clippings and reshape the land. The expertise of the landscaping workers also affects the price. For instance, hiring the services of a professional landscaper will cost more than using an unskilled landscaper. With all the above considerations, the average price of trimming landscaping is $175-$400 for a typical ranch house that is surrounded by shrubs, hedges, and trees.
5) Fall Cleanup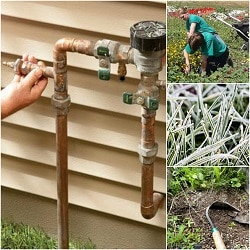 Fall cleanups cost an average of $200-$500 for a half acre plot with a partial shade. Like spring cleanups the average price depends on the number of times fall cleanups are done. The average price also depends on the number of trees you have on your property. I.e. the more trees you have, the more leaves you will have to clean up which costs more. The number of adjacent trees around your property also contributes to the average price of the fall cleanup lawn service. If you have neighbors' who have trees, the fall cleanup is bound to be more as leaves get blown into your property which will increase the price. Another factor that might affect the price of a fall clean lies in the disposal of the leaves. The cleanup leaves can be disposed in two ways i.e. the leaves can be disposed as trash, left to be blown into woods, or they can be removed by the lawn service company which usually comes at an additional charge. Depending on the above factors, the average price should not exceed $500 for a property less than half an acre. This is also a good time to winterize the irrigation system.
6) Chemical Program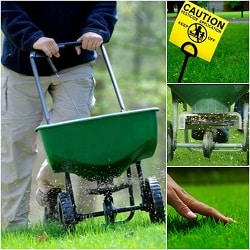 Chemical programs are also common services. Chemical programs, unlike other lawn services, are done less frequently. The average price of a chemical program is however higher because the service involves chemical use as the name suggests which are expensive to buy. The average price of chemical programs is also usually higher because of the legal requirements often associated with applying pest control chemicals. Among the factors that affect the average price include the size of the lawn. The price of a chemical program is solely based on this. With all the above factors in play, the average price of a chemical program is $400-$700 annually for a half acre lawn. In conclusion, the average cost of lawn services depends on the above factors. The main considerations affecting the price of the above services include the size of the lawn, the frequency of the service and lastly the type of labor hired. It is important to note that packaged lawn services have a lower average cost as opposed to individual services. Some Final Thoughts This is a very difficult field to enter and make decent money. For every big company with a dozen trucks and a million dollars in revenue, there are a hundred struggling or near bankrupt landscapers. Let's face it, anybody can cut grass and pull weeds, and that is the problem. There is a big difference between having the ability to maintain a nice yard and having the business acumen needed to make a profit doing it for others. In the end this is a business just like any other. You need to know how to control costs, manage employees and provide customer service. If you are not good at all of it, it will be your lawn care business listed for sale on Craigslist next year. You can find all our content on our sitemap.[one_third_first] Lawn Care Business Plan TemplateHow to Choose A Catchy Name For Your Landscape BusinessChoosing Landscaping CompaniesBest Lawn Care Software Reviews 2016 – 2017 Landscaper Marketing and the Yellow PagesSeven Lawn Care Marketing Ideas [/one_third_first][one_third] Lawn Business Mission StatementGrowing Your Landscaping Business Landscaping Business Cards Starting a Lawn Business with No Money All About Owning a Landscaping BusinessLawn Business Equipment Cost [/one_third][one_third_last] AboutContact Me Lawn Care Business Lawn Care FlyersLawn Care SEO Lawn Care Business PlanBuilding a Mobile Lawn Business Website [/one_third_last]